Beauty Pageant Tips
To Help You
Win the Crown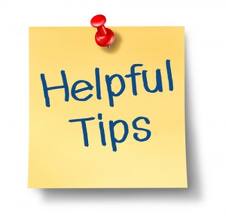 What are some Beauty Pageant Tips?  As a Beauty Pageant Judge and Pageant Coach, I'm often asked for Pageant Tips from first-time Pageant contestants and from those trying to take their Pageant skills to the next level. They are are usually curious about things that they can do better in the next Beauty Pageant.
So, if this is your first time entering a Beauty Pageant, No problem! You can start off with my Four Beauty Pageant Tips and then gain more with experience or if you want to leap ahead of the rest, sign up for my
FREE Pageant Training


---
Beauty Pageant Tip #1 

Enter a Local Pageant
or
 Preliminary Pageant FIRST
A Local Pageant will lay the ground work for every Pageant after that. This is Tip number 1 because this will help you with your initial stage presence and help you to get over your nerves in the Beauty Pageant World.
When I entered my very first Preliminary, I was so nervous that I was literally sweating in my gown! However, I still won and that gave me more confidence to relax and do better in the next Beauty Pageant.
Unlike the State and National Beauty Pageants, Local Beauty Pageants will more than likely have less competition and a smaller audience. They're usually held in your local mall or in a hotel conference room. I often see that the smaller the competition and the less visitors in the audience, the better contestants seem to do.
Many Local Pageants are also less glitz and glam and focus more on Natural Beauty. Pageant judges can usually tell right from the start if it is a contestants first Beauty Pageant, so please don't be nervous, many of us are less critical at the Local Pageants.
Entering your first Local Pageant will also help you learn the beginning stages of Local Modeling, which is your ultimate goal, right?
---
Beauty Pageant Tip #2 

Attire!
Wear something age appropriate
Ok, so you've found your first Local Beauty Pageant in your area that you would like to enter. You've filled out the paperwork and now you're ready to go! But what about your Beauty Pageant attire, what will you wear?
If you are between the ages of 0 and 12, you should wear a cute, little dress with nice clean socks and nice clean shoes, if you're a girl. A dress similar to a church dress or Easter dress will be perfect.
Boys between the ages 0 and 4 (most local pageants don't have age categories for boys after 4 years old) should wear nice pants or shorts, a nice clean shirt and clean shoes.
Please keep in mind, expensive gowns and suits are not a must for Pageants. So please don't let anyone trick you into going out and spending thousands of dollars on expensive clothing unless you want to.
If you are between the ages of 13 and 16, you should wear a cute, short dress at least to the knees or a long gown (NO black) with nice clean heels or pumps.
Another small, but important Pageant Tip I'd like to share with you is to not wear pantie hoes or stockings with your Beauty Pageant dress or gown because sometimes your feet may slide in your shoes if you don't have padding in place. Pantie hoes and stockings also tend to cause static in your dress, and the last thing you want is your dress clinging to your legs or your butt and sliding in your shoes! Which by the way, I have seen that happen! And that is not good! :-)
If you are 17 and above, you should wear a nice long gown (NO black) with nice clean heels or pumps. The gown can be form fitting to your shape, just not to tight or a princess ball gown that puffs out from the waist down.
Again, please try to keep your gown age appropriate. This means you may not want to wear a gown that looks or appears too sexy or too revealing showing areas that we should not see. Please be modest with your taste in gowns.
The gown that you pick to wear will definitely reflect in your confidence and your personality on stage.
---
Beauty Pageant Tip #3 

Your Hairstyle!
It's definitely important
You've found the perfect Beauty Pageant dress, cute little suit for boys or the most beautiful gown and now you need the perfect Beauty Pageant Hairstyle!
When entering Local Beauty Pageants you have a lot of things going through your mind and you might forget about your hairstyle. Sometimes I think Beauty Pageant Tip numbers two and three should go hand in hand because they're both so important and make up your overall look.

Cute and Easy Pageant Hairstyles
Baby girls and toddler girls should have a cute little head-band with a bow to match their dress and little girls between 5 and 12 years old should have cute pony-tails with barrettes. Spiral curls all over their heads or a natural bun or pony-tail on top of their heads is also appropriate.
Boy Pageant Hairstyles should be kept pretty simple! A little mousse or gel for a spiked look is appropriate or a simple closely cut style is great as well.
Young ladies 13 and above want to keep their hair away from their face. Pinned up in a nice and neat style is appropriate. A french roll or bun or simply worn down and pulled back will be great.
Judges love to see a beautiful, natural face where the young lady is not constantly pushing hair out of her eyes.
Please remember, the more natural you are the better, especially for Local and Preliminary Beauty Pageants. If it's not a glitz and glam Pageant and you're not at a State or National Beauty Pageant competition, then you may want to stay away from hair pieces, wigs and weave.
---
Beauty Pageant Tip #4 

Beauty!
Natural beautiful face
The last Beauty Pageant Tip I'd like to share is Make-up, which is also very important because Pageant judges are looking for a beautiful face, not just a face that looks good in pictures, but a face that looks good on the stage and on the runway.
Please make sure that you don't pile a bunch of foundation, blush, lipstick and eye shadow on a child. It makes the child look older and it gets all over their clothes before they even get on the stage, not to mention it's smeared all over their cute little faces because of crying.....not all, but most!
Please keep your child's make-up to a minimal.
A very soft lip gloss for little girls is appropriate. Young ladies should wear a powder or matte foundation because it's less oily and doesn't rub off as easily.
Try to find a color that matches your skin tone. Lipstick, eye shadow and blush are fine, just try to keep it light and fresh.

Most judges don't like to see beautiful contestants with very heavy makeup on that doesn't match their skin tone nor compliment the color of their dresses or gowns.
Too much makeup also takes away from their natural beauty.
---
Now that have perfect Beauty Pageant Tips, which are:
Local Pageant First
Attire
Natural beautiful face
Sign-up for FREE training to get more tips!